Daigle's Cajun Sweet Applewood Jalapeno
0853037003076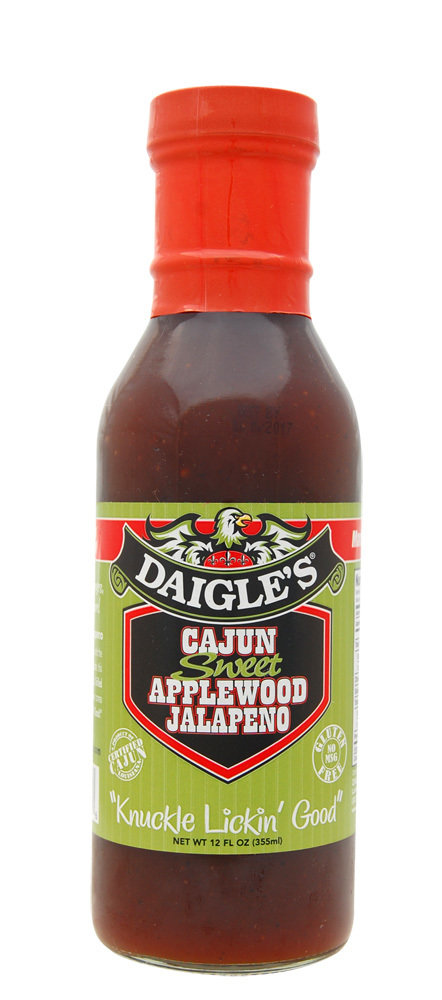 Cajun Sweet Applewood Jalapeno Sauce
Award Winning Cajun Sweet Applewood Jalapeno Sauce is a one of a kind, sweet, and light smoky flavor, with the heat of jalapeno the BBQ judges will love! Try it on Chicken. It will have you saying Knuckle Lickin Good!
Try our all new
Daigle's All New Brisket Rub
Try adding the finishing touches to your ribs or chicken with Daigle's Competition Glazes to the Pecan Garlic Sauce adds more flavor and sweetness for the perfect finishing shine and presentation! Now in a Plastic bottle.