LEM-Summer Sausage Seasoning
0734494092837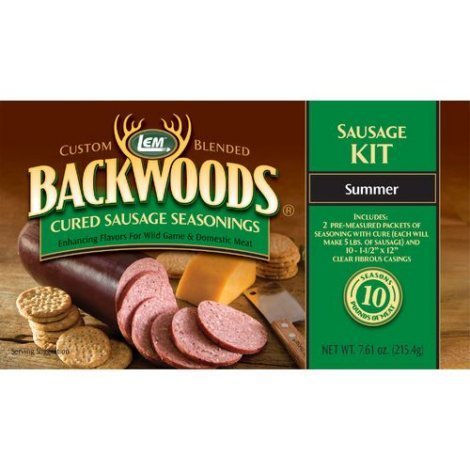 Summer Sausage: This favorite delivers a tangy explosion of flavor Backwoods fans love. A game sausage you'll make over and over again. Make delicious Summer Sausage in your kitchen with easy-to-follow directions! Everything you need is included!
Each Kit Contains:

Seasoning with Cure
Fibrous Casings
String (to tie open end of casings)
Directions
Backwoods Sausage Seasonings have been delighting customers since 1991. We make it simple with our easy to follow instructions and pre-measured cure in every package. Enjoy these Cured Sausage Seasonings, painstakingly flavored to make the greatest wild game or domestic meat cured sausage around! Each seasoning package includes a packet of Cure.
For consistently flavorful sausage use the recommended number of pounds of meat this package is intended to produce